Clear Bra Minnesota and PDR? – Paintless Dent Removal
Clear bra "protective rock chip protective film is a logical addition to Dent Werks PDR's business plan. The process of PDR (paintless dent removal) and how metal reacts when a dent is repaired is what drives Dent Werks PDR and clear bra rock chip protection film goes hand in hand. If you have a dent that may possibly be repaired using PDR, Jake wants to be the one to do it. Hence our slogan, "MASTERING THE ART OF PAINTLESS DENT REMOVAL." Don't take our word for it; see our testimonials or take a look at some of the before and after photos to see how exceptional our capabilities are.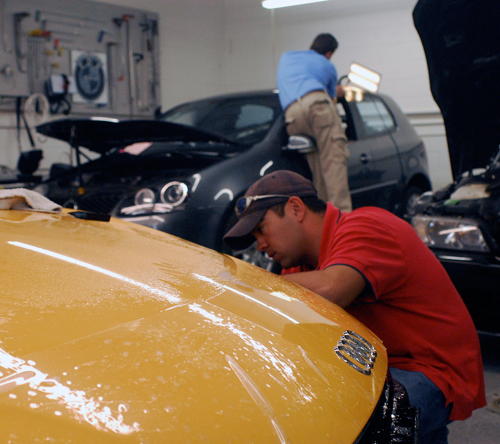 Clear bra installation and paintless dent repair go hand in hand (no pun intended) at Dent Werks PDR in Delano, Minnesota. If you want your car to look as good as the day you bought it, bring it to Dent Werks PDR for the best in PDR and clear bra's.