Before and After photos of PDR…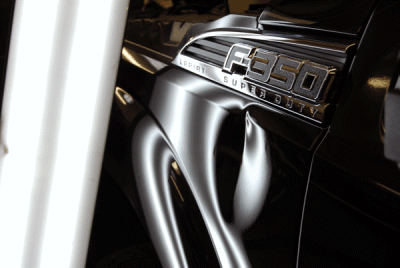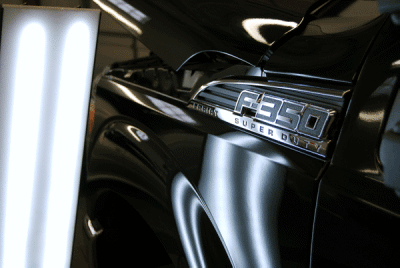 Ford F350 Super Duty truck with a nasty door dent on the body line of the door. Jake Kelm of Dent Werks PDR is the best PDR Tech in Minnesota to accurately repair this dent. Jake took first place in the 2012 Dent Olympics removing dents like the one above. PDR (paintless dent removal) maintains the original paint and looks as good as new.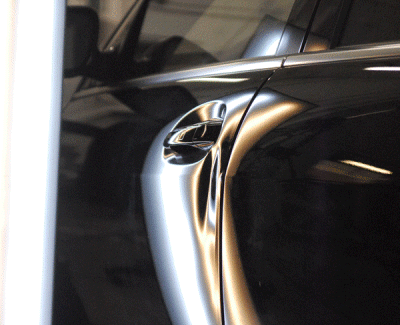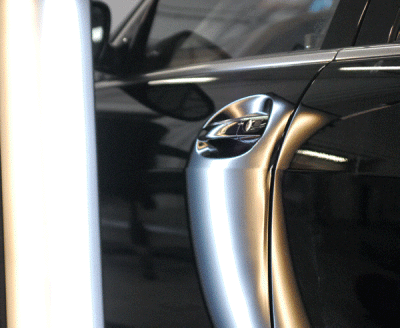 This Mercedes S550 owner wanted this dent repaired with out painting the car door. Jake Kelm was able to remove the dent with paintless dent removal skills at Dent Werks PDR.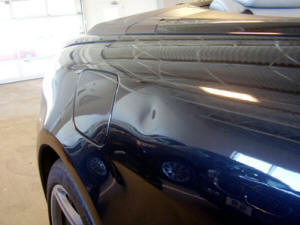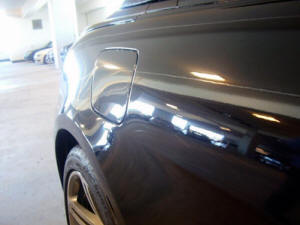 This repair was made on a 6 Series BMW convertible using PDR – paintless dent removal / repair. PDR is the preferred method of repair if the paint is still intact. PDR is a green repair as we do NOT use any chemicals, sand paper, paint or fillers. Your repair is made by highly trained professionals using the latest skills and technology.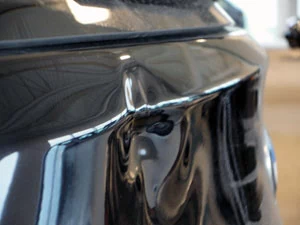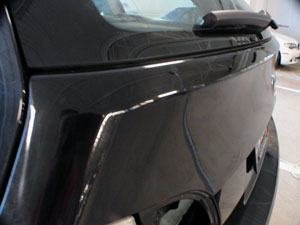 This is a prime example of the types of dents that "may" be repaired using paintless dent removal. Jake Kelm, winner of the 2012 Dent Olympics, of Dent Werks PDR has the necessary skills to perform this most difficult repair. This repair saved a great deal of money for Jake's client. Do not try this at home. ?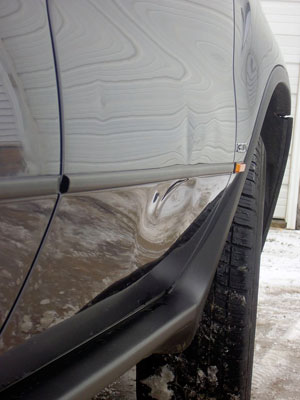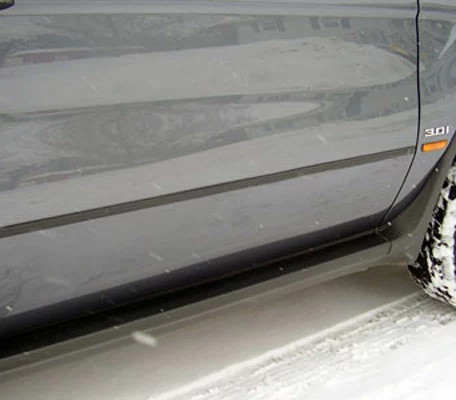 This is not your typical PDR paintless dent repair job. This repair seriously challenged even the best in PDR, Jake Kelm. The dent was so severe the bracing inside the door was damaged. Jake Kelm took over 2 days to complete this repair to the extreme satisfaction of his client.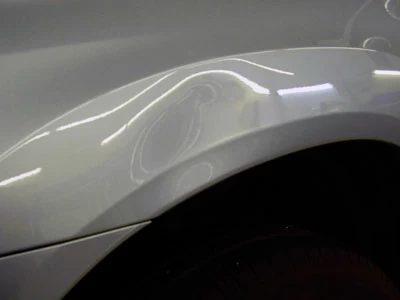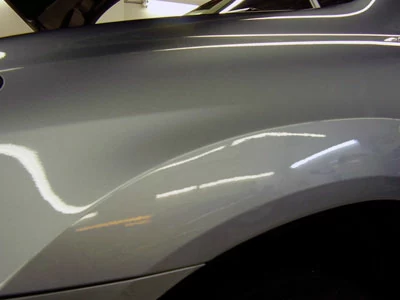 Shopping cart dents in parking lots can ruin your day and your original paint finish on your car or truck. Let Dent Werks PDR repair you large dents using paintless dent removal skills at Dent Werks PDR.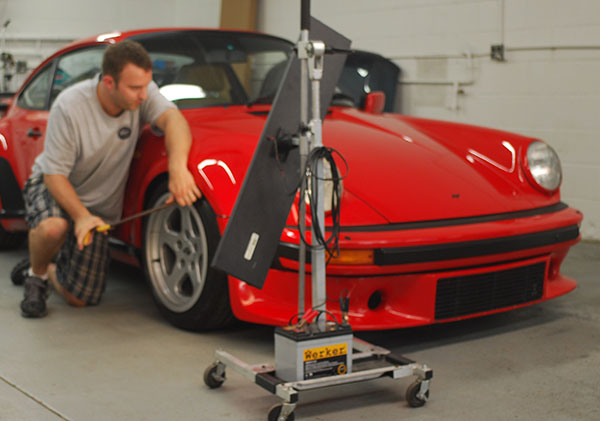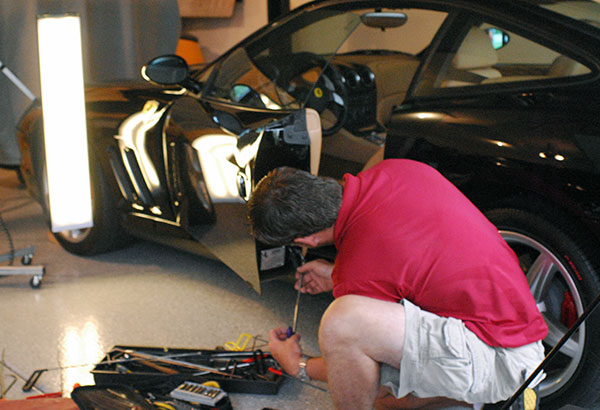 Jake Kelm of Dent Werks PDR tackles most any size dent using PDR. He has over 14 years of experience in the specialized PDR field.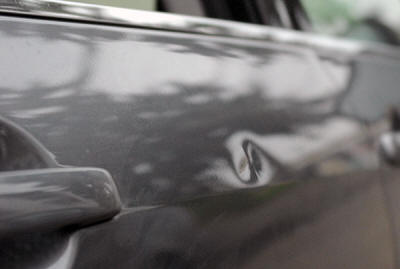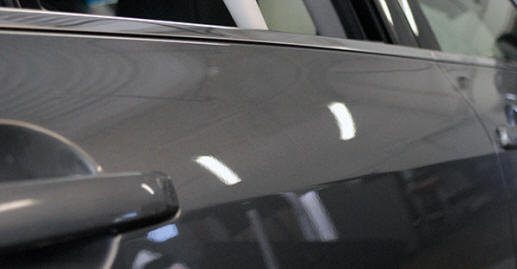 These two car doors have similar sharp door dings on or near the cars body line. These are challenging dents for most any PDR tech but the expert PDR technicians at Dent Werks PDR in Plymouth, MN are up to the task. Call Jake today to schedule your PDR repair.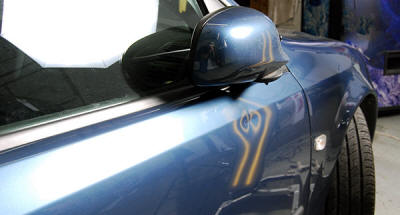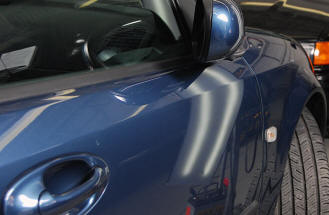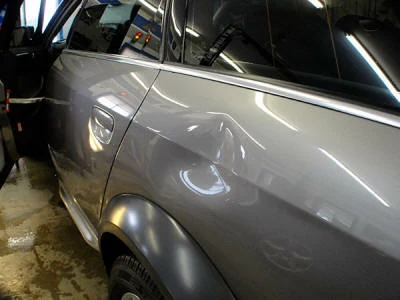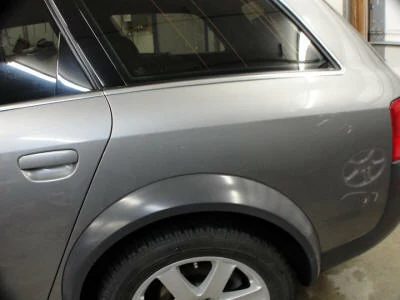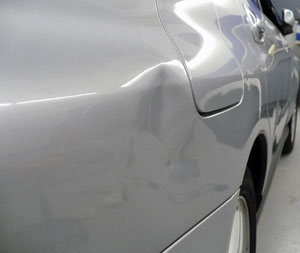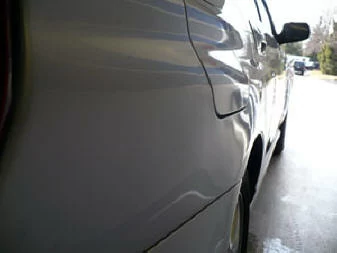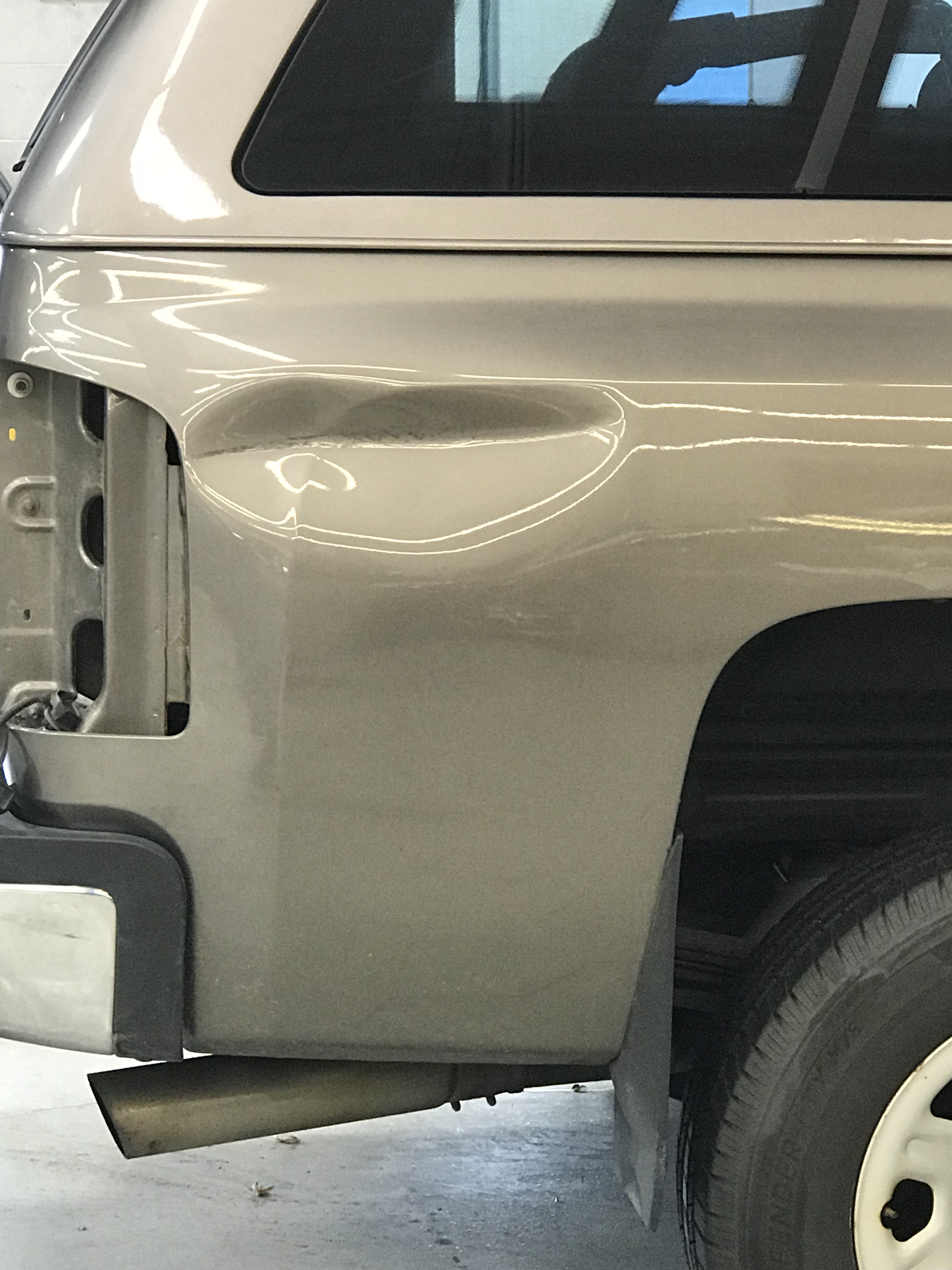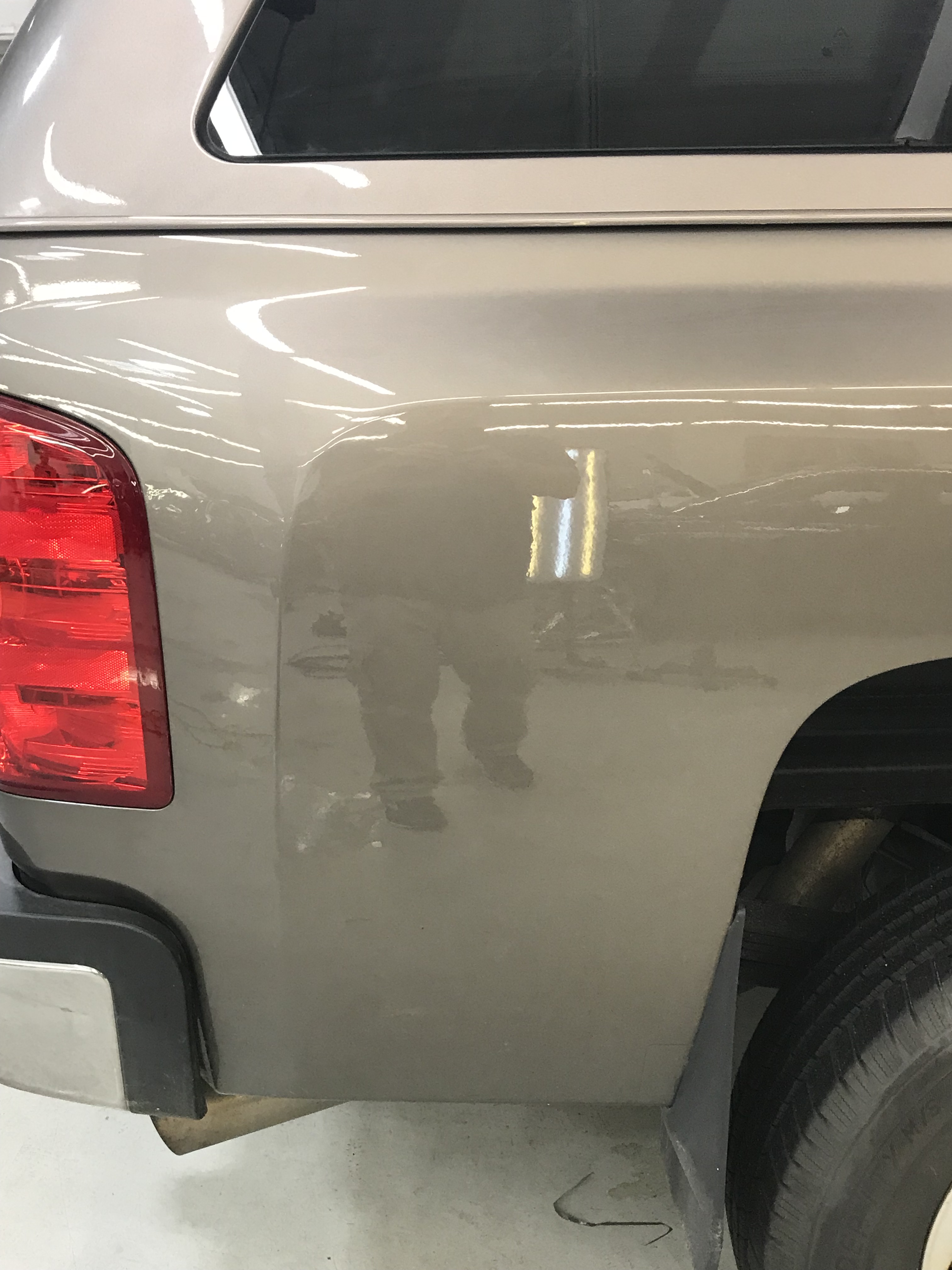 Customer backed into his sons vehicle, striking the mirror. The box side was estimated at a bodyshop for a new box side. The customer found us and we repaired in a day. He dropped it off in the morning and picked it up that evening. He not only was only out of his truck for a day but saved thousand on the repair.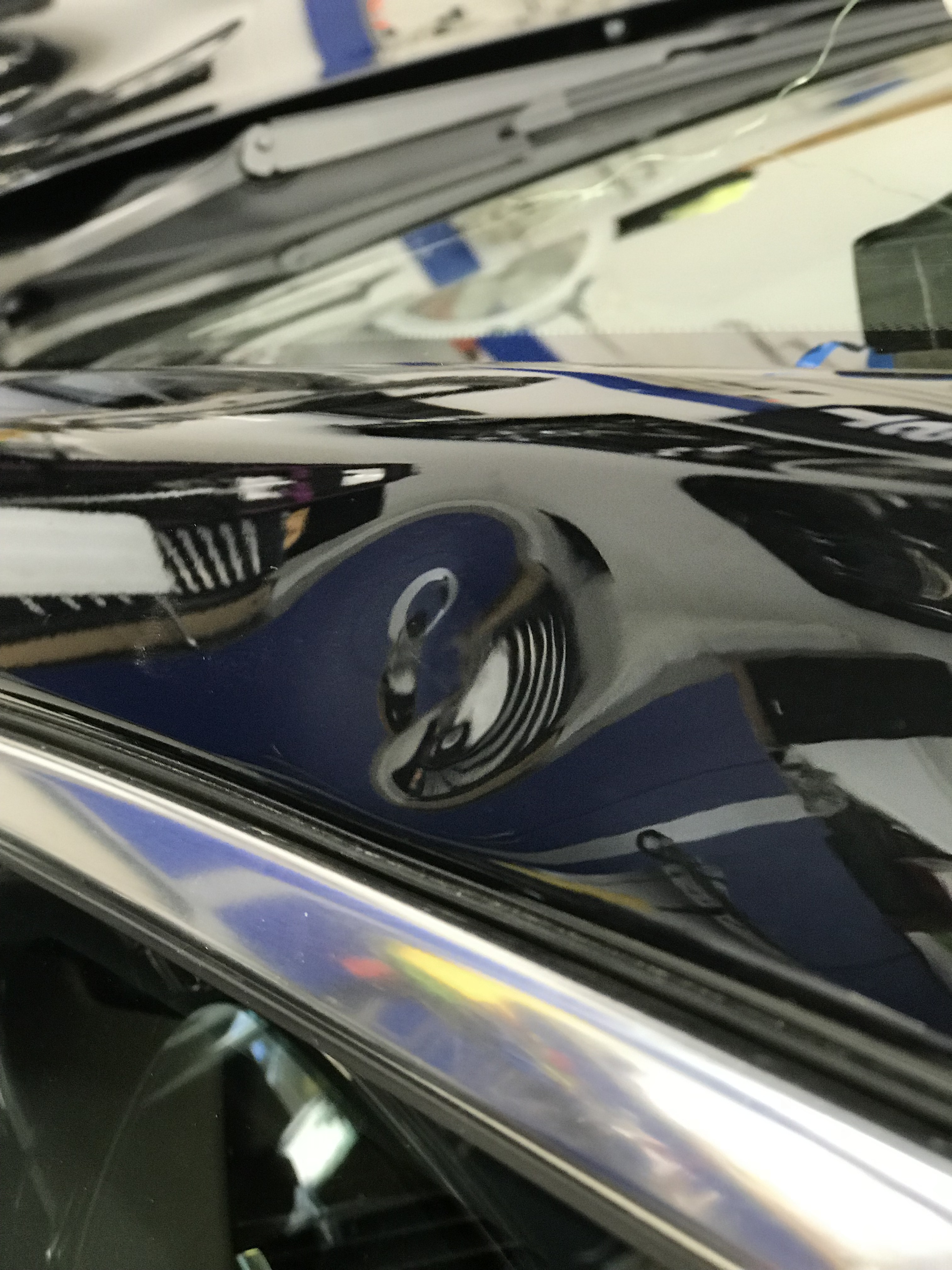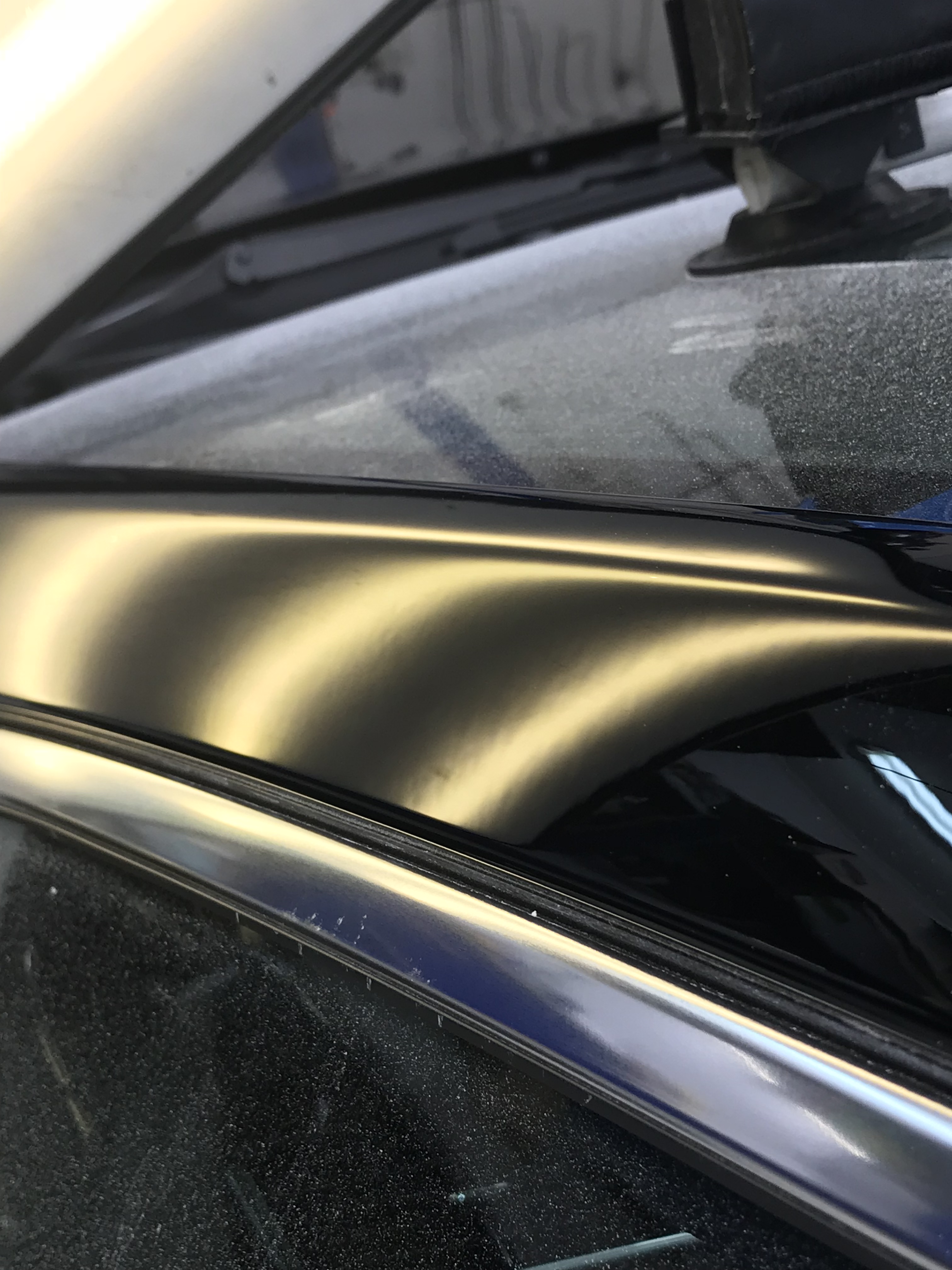 Golf ball dent on a roof rail of this Buick.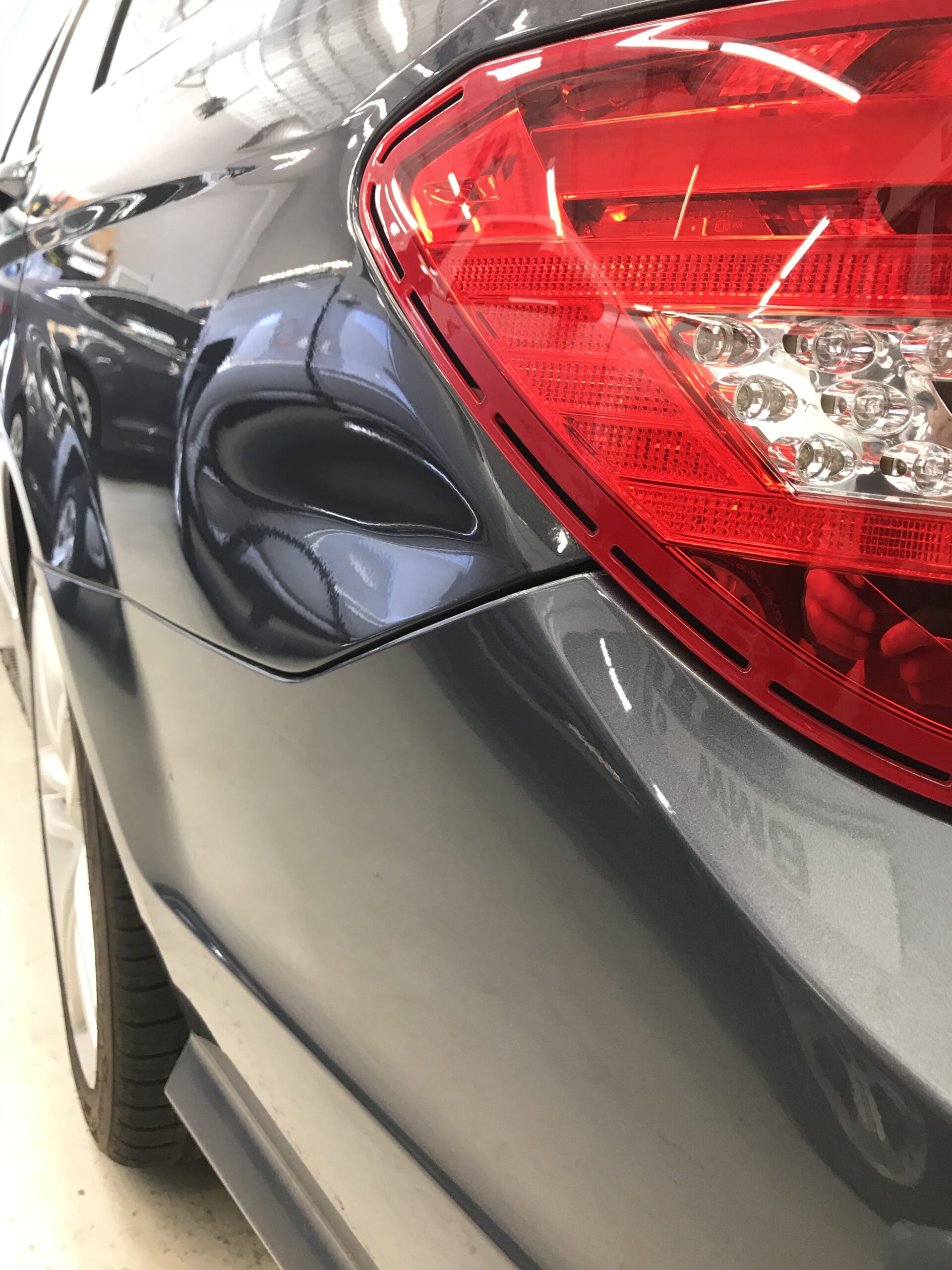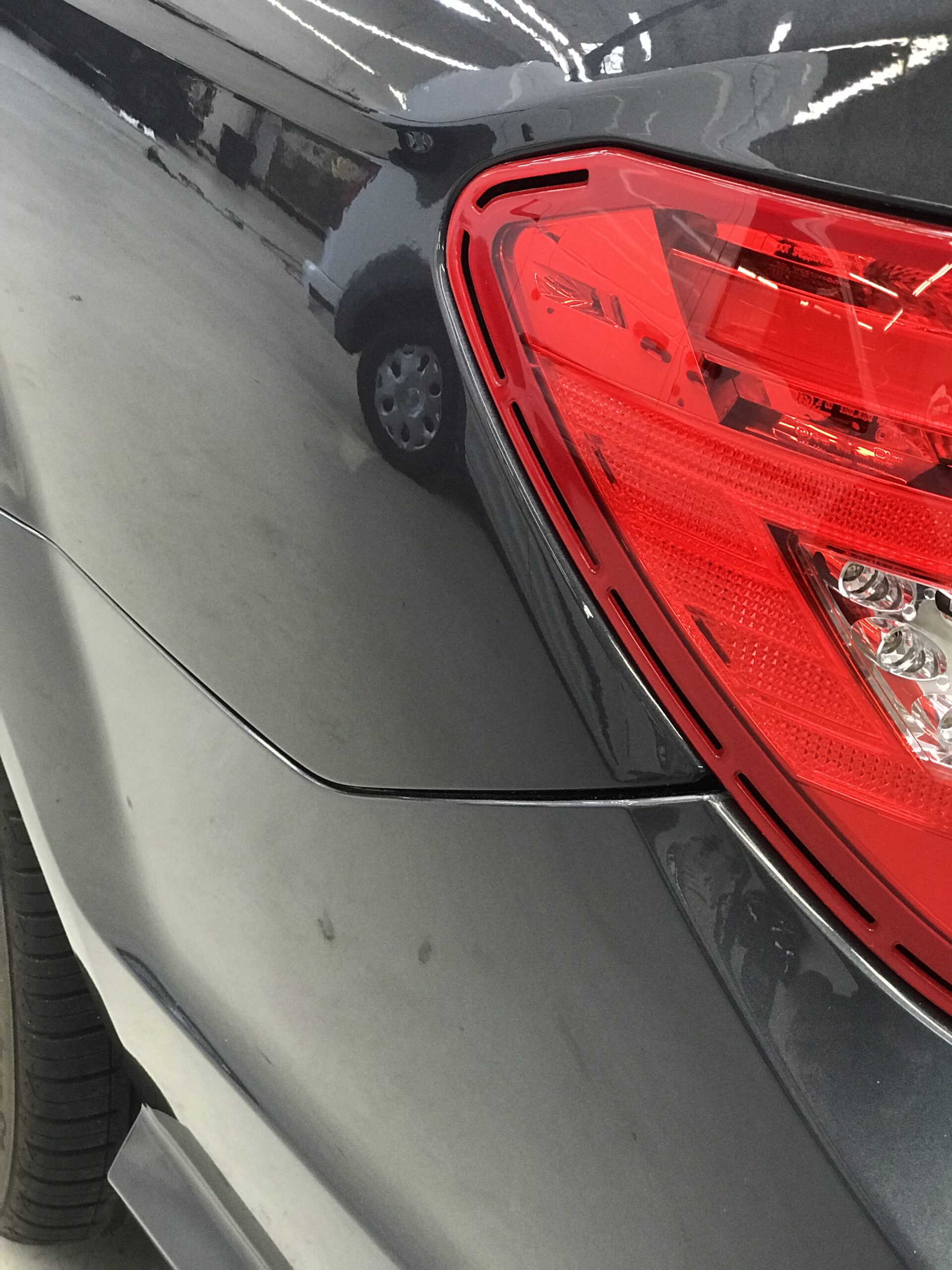 Mercedes Benz drivers side quarter panel repair