Wholesale Paintless Dent Repair = PDR
Call Dent Werks PDR today for wholesale inquiries. Dent Werks PDR works on all types of vehicles and all types of metals. Aluminum is a much different metal to work with than regular metal vehicles. Dent Werks PDR has done thousands of repairs on aluminum so we have the experience to tackle the most difficult dented aluminum panels. Aluminum panels require knowledge and experience to properly repair the metal without damaging it.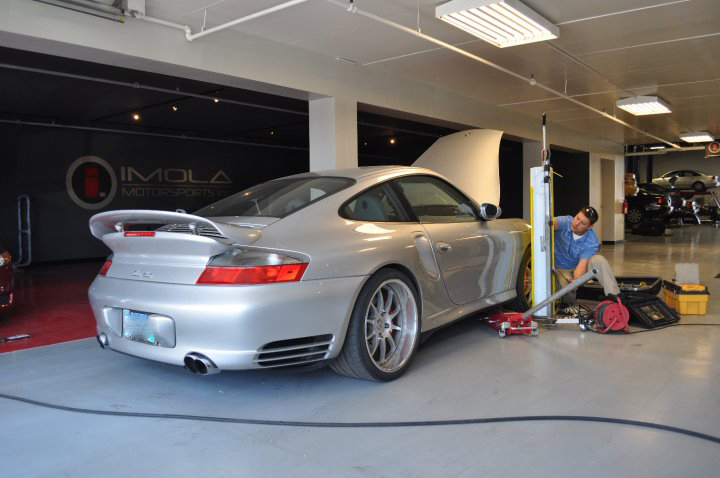 Jake Kelm is shown here at Imola Motor Sports repairing a fender dent on a sweet Porsche. Dent Werks PDR takes a lot of pride in repairing dents for wholesale clients. Dent Werks has many satisfied whole sale clients in and around the Twin Cities area of Minneapolis and St. Paul as well as the entire USA. Dent Werks PDR will travel to any location if the need exists. Dent Werks PDR has a reputation as not only being the best in paintless dent repair but also for working in all areas of the US and working with different wholesale clients.