Dent Olympics competition
The Dent Olympics is an international PDR competition for the worlds best paintless dent repair techs. Jake Kelm of Dent Werks PDR has entered the competition 4 times, winning the Dent Olympics in 2012. Jake placed 10th, 6th and 6th before taking the grand prize at this years competition in Orlando, Florida. The Dent Olympics judges commented that Jake Kelm was the obvious grand prize winner with 2-10th place harder to determine. If you want the "best of the best" to repair your dented car, truck or SUV you should call Jake Kelm at Dent Werks PDR today.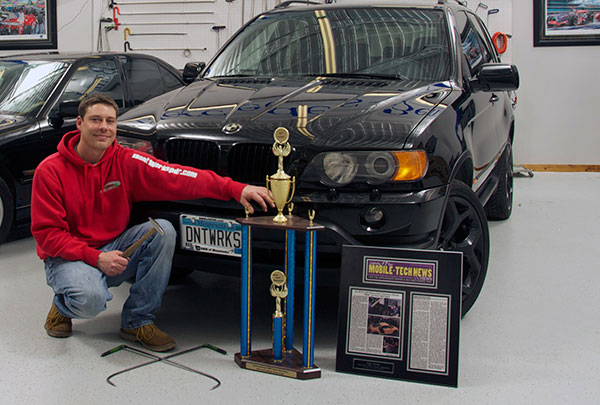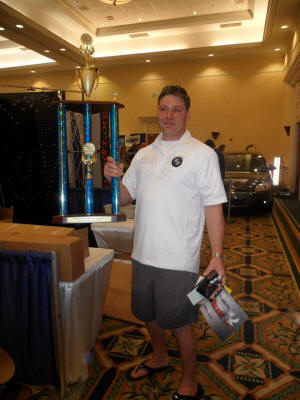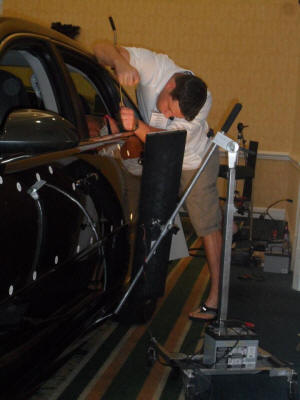 Jake Kelm always tries to enter the Internationally renowned Dent Olympics competition. Kelm has finished in the top 10 of the Dent Olympics in each of the four times he has entered. Jake Kelm is the 2012 and current winner of the Dent Olympics. Hundreds of dent techs from through out the world enter the Dent Olympics competition. Jake takes great pride in finishing in the top each of the four times he has competed. Finishing in the top ten is no easy task, let alone winning the competition as the number one PDR tech in the world. Jake Kelm has the trophy to prove it!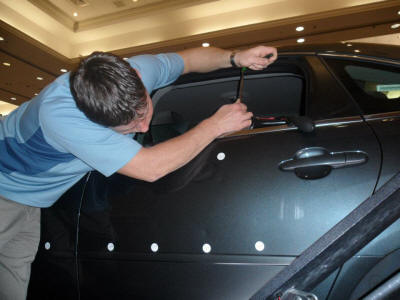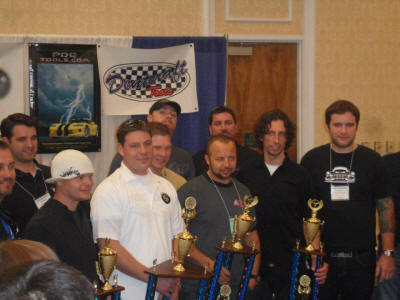 Jake Kelm is working the winning dent above. The photo to the right shows Jake with the other trophy winners from the 2012 competition. Jake took the Grand prize of first place in the 2012 Dent Olympics competition.