Paintless Dent Removal for hail dent repair in Minnesota
Hail dents should be repaired using paintless dent removal if at all possible. Call Dent Werks PDR today to schedule your hail dent repairs.
Call today to lock in a time slot to get your hail dents repaired by the best in paintless dent repair – the Police did!
Space is filling up fast from last nights hail storm. Call today to lock in your appointment. Dent Werks PDR will help with your DEDUCTIBLE! Call now to schedule – 612.599.7719.
Repair hail dents and dings to your car, truck, SUV or van using paintless dent repair from Dent Werks PDR, your hail dent paintless dent removal specialists. Local hail storms have caused huge hail damage losses to vehicles in and around the Twin Cities of Minneapolis – Mpls. and St. Paul, Minnesota. When hail storms like these recent hail storms hit PDR (paintless dent repair) shops get inundated with repair claims to fix the hail dents and dings. Call Dent Werks PDR today to get the jump on scheduling your hail dent repairs. Hail dent repair from Dent Werks PDR is approved by all major insurance companies. Repairing hail dents using PDR is the best way to maintain your cars original paint finish. If you want your car, van, SUV or truck repaired by the best then call Jake at Dent Werks PDR today at 612.599.7719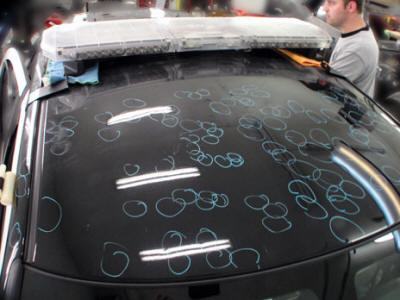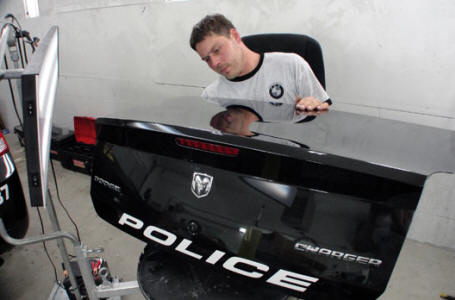 Hail dents can be repaired using pdr – paintless dent repair. Jake Kelm of Dent Werks PDR has repaired many police cars with hail dents, saving a lot of tax money for local governments. With budgets being tight these days, saving cities and counties money by using PDR to repair their hail damage to police cars makes sense. Call Dent Werks PDR today if your city, county or government vehicles need dent repair using pdr. Even if you city or county cars have dents that were not caused by hail Dent Werks PDR may be able to fix the dent. In these tight budgetary times, any tax dollars saved helps everyone. That is why Dent Werks PDR wants to repair government vehicle dents and damage.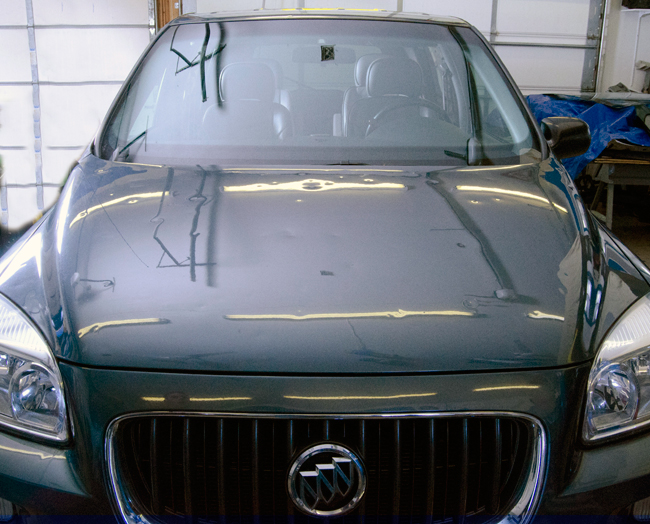 This Buick Terraza has HAIL DENTS. Dent Werks PDR took this van apart to remove all the hail dents. The estimate was $6,200 to repair all the dents, moldings and detail the whole car. Look to Dent Werks PDR to provide the best end to end customer service. The customer was happy and Dent Werks PDR was happy. Call us today to repair your hail dented car or truck.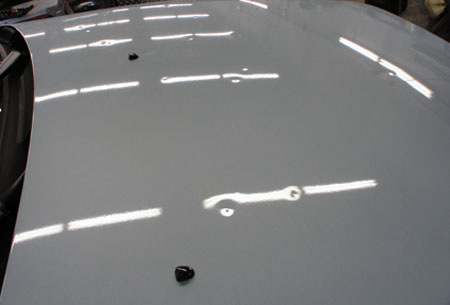 This car hood has lots of large hail dents that need to be repaired using PDR (paintless dent removal). Dent Werks PDR specializes in fixing hail dents using customized tools and expert PDR techs to fix your most damaging dents from hail damage. Jake Kelm has over 14 years of experience in automobile hail dent repair. Insurance approved and preferred, Dent Werks is known as one of the best in the Minneapolis – Mpls. and Saint. Paul area of Minnesota. Dent Werks PDR is mobile too, if need be. However, hail dent repair may take several days so hail repairs are usually done at our shop or on location at local auto body shops. Call today for the best in auto hail dent repair from Dent Werks PDR.