Body Shop or PDR – paintless dent repair?
Should I have my car, truck, van or SUV repaired using a body shop or PDR – paintless dent removal? Call Dent Werks PDR and our paintless dent repair technicians will let you know if an accident or dent may be repaired using PDR. Paintless dent removal is generally accepted as the preferred and less expensive of the two repair types. You may be surprised to learn that Dent Werks PDR is able to repair many larger dents using PDR because we believe we can. Dent Werks PDR will let you know upfront, for no cost, what your dent repair will cost. Minnesota's best in PDR is Dent Werks PDR. Call us today at 612.599.7719.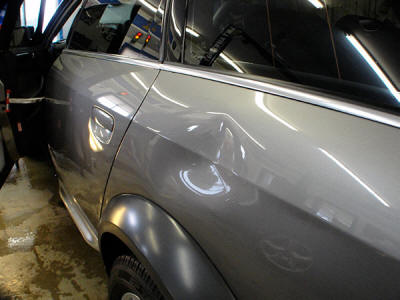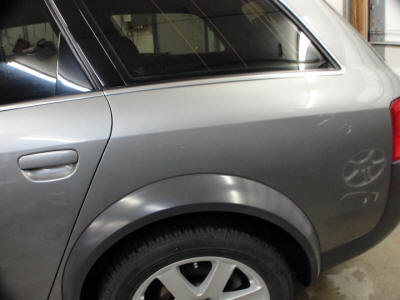 Jake Kelm is pictured fixing a dent on an Audi All Road wagon. This Audi All Road wagon had a deer run into the left quarter panel causing a huge dent. Normally a dent this large would have to be repaired in an auto body repair shop, however, Dent Werks PDR specializes in fixing over sized or large dents using PDR (paintless dent repair). PDR maintains the original paint and is usually repaired in 1 day compared to 4-5 days in a body shop. This Audi All Road wagon was repaired in one day at our Delano, MN location and Dent Werks PDR provided a rental for no additional cost. If possible, PDR is always better than repainting a body panel. It is impossible to repaint exactly as the original paint finish.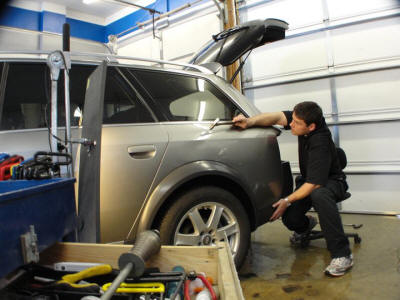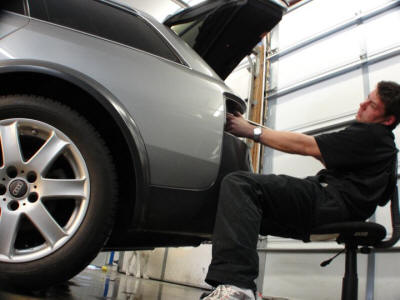 Dent Werks PDR has over 20 plus years of experience repairing large dents like the deer dent in this Audi All Road wagon. Jake Kelm takes pride in not only trying to repair large dents but being successful at making them perfect. Jake Kelm likes the challenge of fixing large dents with PDR that other PDR techs turn away as un-repairable. Jake will not stop at 75% or 80%. If the dent is not perfect then Jake will not be happy. The Audi above turned out perfect and in less than one day. No body shop, no bondo, no fillers and no painting. This repair is all original and all in another days work at Dent Werks PDR. If you have any questions about a dent you have you may email pictures to Dent Werks PDR or call us at 612.599.7719.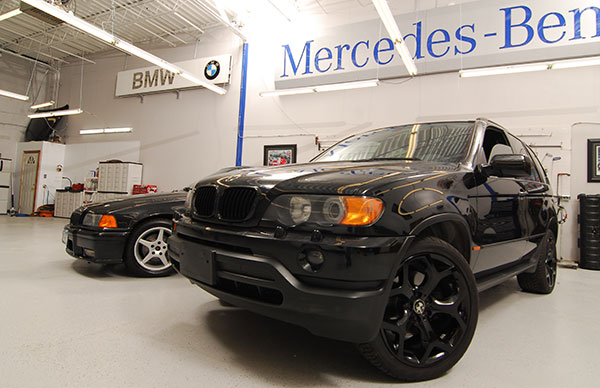 Dent Werks PDR's new shop in Plymouth, MN that not only repairs dents but also includes exceptional detailing, window tinting and clear bra installation. Dent Werks PDR works with many local body shops performing their paintless dent repair. Because of these relationships you should always start with Dent Werks to see if we can repair your car. If we are unable to repair your car using pdr then we will refer you to a body shop that can perform your repair.